Saint Nicholas
Finally… Saint Nicholas is back in town! And just like every other year, Saint Nicholas is coming to Martinez Chocolade to select the most special and delicious chocolate! Are you ready for a warm and cosy Saint Nicholas-night with our special Saint Nicholas Chocolate?
Our regular assortment of chocolate products will be extended with lots of special Saint Nicholas Chocolade. We are offering delicious chocolate letters,  in a variety of shapes, colours and flavours! Check out or catalogue for even more delicious chocolate!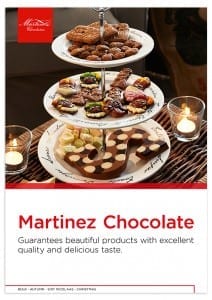 Download our catalogue
Download our catalogue directly to your desktop or telephone and check our newest assortment. If you have any questions about our chocolate products, please contact us.