Kingsday / Orange
For Kingsday, one of the most exciting days of the year, we also have arranged a special chocolate assortment! Next to Kingsday, this beautiful assortment is also perfectly suited for game days of our fantastic Dutch- athletes and sports teams. So do not hesitate and strengthen the real "Orange-feeling" through our superior Kingsday- and Orange Chocolate!
We are expanding our regular assortment with chocolate hearts-, lions-, windmills- and medallions. Do you want to enjoy one of our special Kingsdag- and Orange Chocolate? Check out our catalogue!
---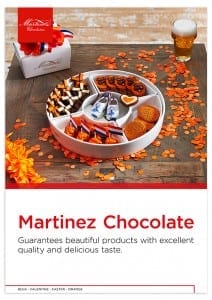 Download our catalogue
Download our catalogue directly to your desktop or telephone and check our newest assortment. If you have any questions about our chocolate products, please contact us.